Midtown 24 set the standard at the time for the "Live, Work, Play" living concept in Plantation. This innovative concept allowed us to command the highest rents and retention in the area.
Poor economic conditions created consumer fear and price resistance. The market was heavily concession driven and the supply of available inventory outpaced demand.
Our project design introduced the Residential Village living concept to Plantation, an exciting first for the area. We were also first in the market to create additional value through the introduction of interactive audio-visual marketing mediums.
Midtown 24 led the market with 13% higher effective rents than its peers in a concession-driven market and achieved 9% renewal increases, the highest in the area at the time.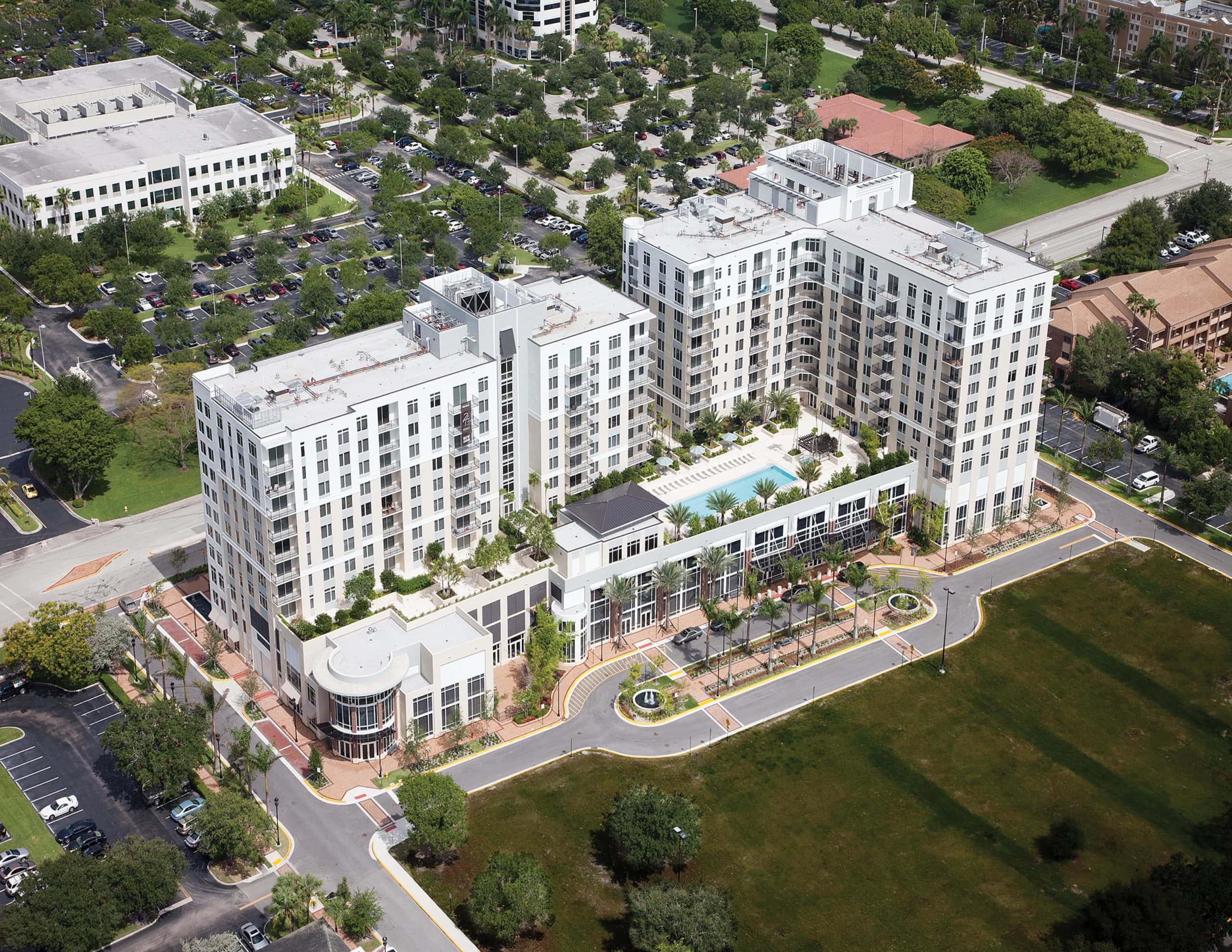 Prime location and outdoor spaces